0+

Drops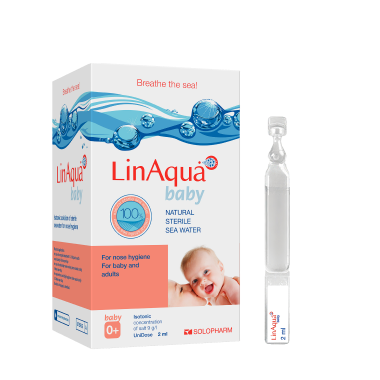 LinAqua
Baby unidose

Drops
When it is used:
Hygiene of the nasal cavity. Facilitates the discharge of mucus helping fight the cold by washing the nasal cavity. Recommended as a part of complex treatment of acute and chronic rhinitis and sinusitis, adenoiditis, allergic and atrophic rhinitis.
Dosage:
As a part of complex treatment: 1-2 drops in each nasal passage 4 times per day.
Daily care: 1-2 drops up to 3 times per day.
How to use:
Lay baby down on his/her side or sit up with baby's head tilted to one side.
Gently insert the unidose into the nostril.
Repeat in the other nostril.
Moisturizes and relieves inflammation
Gently washes nasal mucous membrane
Boosts local immunity